SHORIN RYU
PINAN SHODAN – OKINAWA SHIDOKAN Shorin Ryu
PINAN NIDAN – OKINAWA SHIDOKAN Shorin Ryu
PINAN SANDAN – OKINAWA SHIDOKAN Shorin Ryu
PINAN YODAN – OKINAWA SHIDOKAN Shorin Ryu



PINAN GODAN – OKINAWA SHIDOKAN Shorin Ryu
Seibukan Ananku by Zenpo Shimabukuro
Seibukan Wanshu by Zenpo Shimabukuro
Seibukan Seisan by Zenpo Shimabukuro
Seibukan Passai by Zenpo Shimabukuro
Seibukan Gojushijo by Zenpo Shimabukuro
Seibukan Naihanchi by Zenpo Shimabukuro
Seibukan Kusanku by Zenpo Shimabukuro



Seibukan Wanchin Kata by Zenpo Shimabukuro
Wado-Ryu Katas
Tatsuo Suzuki – Pinan Nidan (平安二段)
Tatsuo Suzuki – Pinan Shodan (平安初段)
Tatsuo Suzuki – Pinan Sandan (平安三段)
Tatsuo Suzuki – Pinan Yondan (平安四段)
Tatsuo Suzuki – Pinan Godan (平安五段)
Tatsuo Suzuki – Pinan Godan (平安五段)
Tatsuo Suzuki – Kushanku (クーシャンクー)
Tatsuo Suzuki – Naihanchi (ナイハンチ)
Tatsuo Suzuki – Seishan (セイシャン)
Tatsuo Suzuki – Chinto (チントウ)
Tatsuo Suzuki – Bassai (バッサイ)
Tatsuo Suzuki – Rohai (ローハイ)
Tatsuo Suzuki – Wanshu (ワンシュウ)
Tatsuo Suzuki – Niseishi (ニーセイシ)
Tatsuo Suzuki – Jitte (ジッテ)
Tatsuo Suzuki – Jion (ジオン)
Tatsuo Suzuki – Ryu Sei
Shito Ryu
Heian Shodan

Heina Nidan

Heian Sandan
Heian Yodan 
Heian Godan
Juroku
Seienchin
Bassai Dai
Kururunfa
Suparinpei
Shihan Carlos Quintero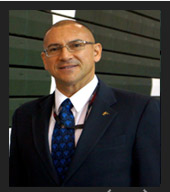 Shihan Carlos Quintero: The Kobushi Dojos are located in Florida and specialize in traditional Japanese karate instruction.
The Kobushi Dojos – Inoue-Ha Shito Ryu karate schools are also known as the Classic Karate Family Fitness Centers/ Kobushi Dojos North & South, Kobushi Dojo Miami Lakes, Kobushi Dojo Doral/New Age Karate, and Kobushi Dojo of New Port Richey.
Our Director is Shihan Carlos Quintero, 7th Degree Black Belt in INOUE-HA SHITO RYU Karate-do.
The Inoue-Ha Shito Ryu style of karate was founded by Grandmaster Yoshimi Inoue, of Tottori, Japan who is an innovative instructor, coach of world champions, and member of the Japanese Karate Federation Black Belt Rank Certification Board of Examiners.
Karate-Do Styles
JYOSHINMON SHORIN RYU

UECHI-RYU

SHURI-RYU

KYOKUSHINKAI

RYUKYU KEMPO
`